DiRT 4 Road Book – 07/07/17
Welcome to this week's Road Book! This is your first Road Book for a couple of weeks, and for that we must apologise – we had some pesky little Micro Machines temporarily take over, but we're back and ready to talk about all things DiRT.
It's been a wild summer so far at Codemasters, with the release of DiRT 4, Micro Machines World Series and F1 2017 coming up soon – but we're still working behind the scenes to bring you some absolutely awesome new Clubs functionality, which replaces and improves DiRT Rally's Leagues system. We're hoping to tell you more about that soon, so stay tuned for that. :)
Similarly in the studio, we're working away on the next patch – and we've been starting our investigations into some of the points you've raised outside of bugs. Again, it's all stuff we'll keep you posted on right here in the Road Book in the weeks and months to come.
So… now we've told you what to expect from the next few weeks, let's cover off what you'll be hearing about today! It'll be a short one considering half of us are taking some well-earned holiday before returning to HQ and hitting it hard, but we're here with (a) a round-up of things you might've missed, and (b) things you don't want to miss…
The v1.04 patch
As you'll have seen a couple of weeks ago, we released the v1.04 patch for DiRT 4 for PS4 and PC. Since then we've also pushed it out to Xbox One, so you should all be seeing some stability improvement across the board. In addition to that, a lot of you were raising issues about trophy/achievement-popping, which we've now fixed – and we've also made some leaderboard improvements for finding your own times.
We're still collating and going through your feedback though, so if you're still noticing little niggles here and there, then please drop that information through to us in the usual places:
http://forums.codemasters.com/discussion/53715/dirt-4-version-1-04-found-a-bug-post-it-here/p1
http://steamcommunity.com/app/421020/discussions/0/1369506834140960653/
DiRT 4 hits Magic Höljes
DiRT Product Manager Andy Gray and Chief Game Designer Paul Coleman headed to Holjes last weekend, for the Swedish round of the FIA World Rallycross Championship! But rather than me tell you about that, I'll hand over to @Kick_Up for the dirty details on that trip – and also a little bit more from the studio…
Hey everyone. Last week, having just got back from a quick holiday with my family I met up with Andy Gray and headed off to Oslo airport. After a three hour drive through the seemingly endless forests of Norway and Sweden we arrived at Höljes, home of the Magic Weekend. For those that don't know, Höljes is one of the highlights of the FIA World Rallycross calendar. As you'll know from the game, the track itself is incredible – but what you might not know is over 45,000 people descended on the town of Höljes last weekend. It usually has a population of 150 so this makes for a pretty unique situation, particularly as about 40,000 people camp out in the forest around the track.
Happy Street! pic.twitter.com/qeGcXrr7oX

— Paul Coleman (@Kick_Up) July 1, 2017
People often compare it to a music festival but the fact that the main attraction is some of the best Rallycross racing you will ever see makes it very special. It even has its own song written about it. The racing itself was spectacular but Andy and I were actually there to have some very important meetings with our current (and hopefully future partners) in the World RX paddock. Suffice to say that those discussions went very well and hopefully we will be in a position to talk more about their outcomes in the not so distant future.
I got back in the studio on Tuesday and I've spent the last week looking at my backlog of emails, direct messages and scanning the forums to get back up to speed. We've got some areas that need some immediate attention and we will be dealing with those as soon as possible. We also have been making progress on Clubs but this is still some way off being ready to release. Some of the other areas that are the topic of much discussion are also continuing to being investigated. We are spending a lot of our time analysing the data coming from the game to get a better understanding of what (if anything) we can do about things. Again I hope to be able to speak more definitively about this in future but for now please understand that these things take time.
Tonight's DiRT 4 tournament!
Those of you who watched the racing at Holjes last weekend, there might not be anything on the FIA World RX calendar today… but there is some digital racing to get involved with! The lovely Luke at Actrollvision has his biggest DiRTy multi-car online event to date tonight, so we recommend you tune in! Activity kicks off at 7pm BST, and you can watch it on Twitch and Facebook.
LIVE TODAY! At 7pm BST @dirtgame 4 Rally X Tournament, 24 players 3 groups 4 rounds. Watch at https://t.co/yGUCsrniBi and @dirtgame Facebook pic.twitter.com/9jKHTZQzA8

— Actrollvision #ACR (@Actrollvision8) July 7, 2017
If you want to be part of the fun next time round, make sure you hit up the official Actrollvision Community Racing Discord – and go follow the action on Twitch and Facebook too. We can vouch for the fact that it's rally good fun. ;)
https://discordapp.com/invite/hszs63r
https://www.twitch.tv/actrollvision
https://www.facebook.com/Actrollvision
The DiRT Rally monthly
We've had some reports in from you guys that DiRT Rally's Monthly event was doing some pretty funky stuff in the Community Events menu, so thanks for making us aware of it! We're happy to say we've now fixed this, and we've updated the vehicle restriction so the event has more structure.
For those of you who had already set times with non-2010s vehicles, for this event we've opened the event reset feature for a week! Which means that you have a week to go back into the event and reset your progress, so you can start again with the correct car class. To do this, you…
1. Highlight the Monthly event on the Online Events hub.
2. Press X (xbox) or Square (PS) to bring up the event details.
3. Press left-bumper to reset progress.
As mentioned, we'll close off this option next week so anyone having a tough time of the challenge can't just reset willy-nilly – but you should be all fixed and ready to go for July now. :)
The little cars are back!
As we mentioned above, Micro Machines made its mighty return to TVs and monitors all across the land last week! If you've somehow missed the news, then you can have a look at the very shiny retro-inspired launch trailer here:
Screenshot of the week
We absolutely love this head on screenshot of DiRT 4's water splash in action – it makes the car look absolutely epic.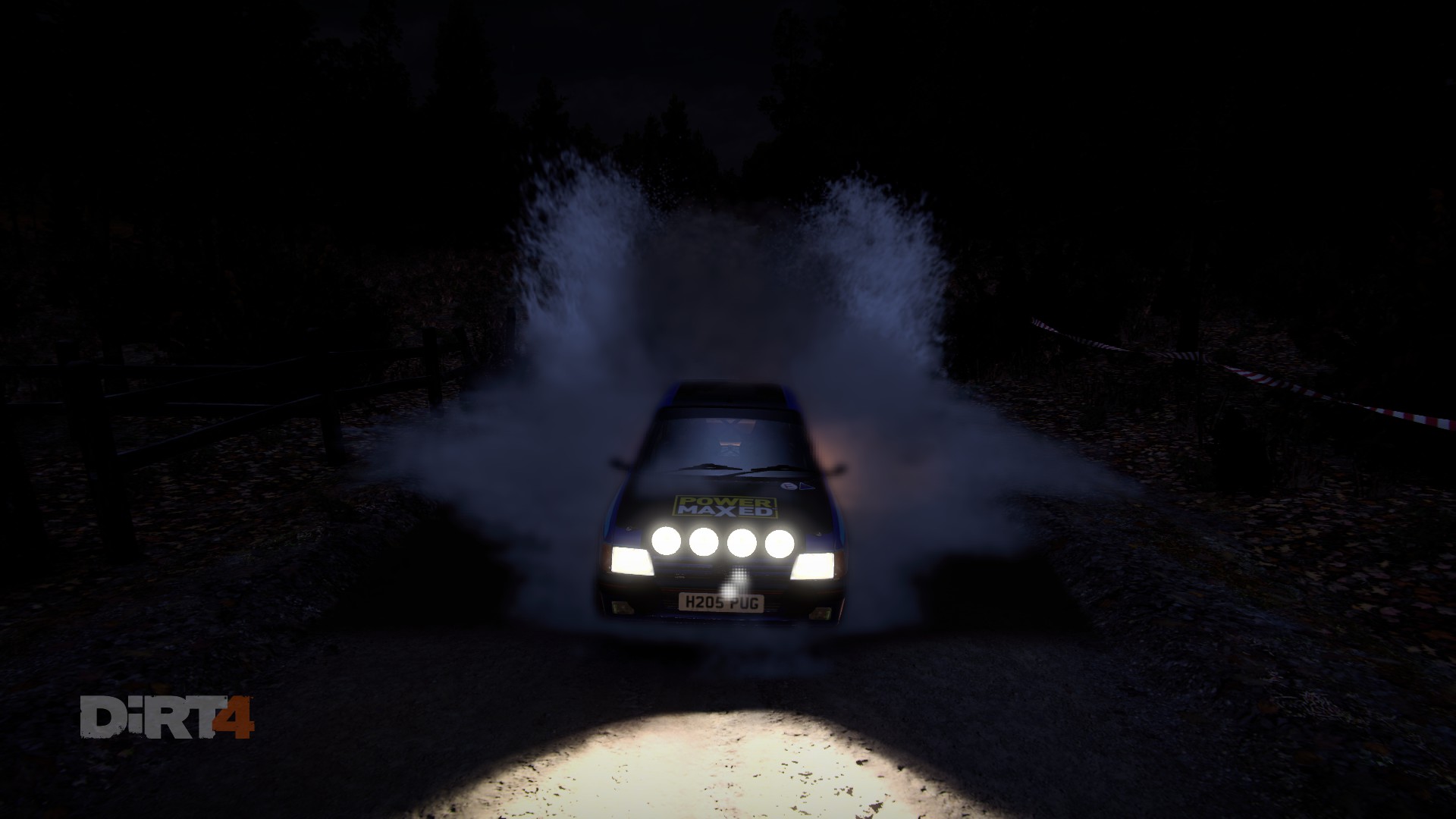 Video of the week
We know that Black Beauty would usually be running amok in a field somewhere, but this beaut of a black bimmer swaps turf for tarmac in this BLISTERING run. Those engine sounds though.
And with that fun run, we'll leave it there for this week's update – enjoy your weekends! And by the way – you're going to want to make sure to do your Daily Events this weekend… :D