DiRT 4 Road Book – 16/06/17
Hello! And welcome to the very first post-launch DiRT 4 Road Book. :D
Before we dive into the amazing new website update and everything it has to offer, Chief Game Designer Paul Coleman has finally had a moment in and amongst all the jet-setting to write you guys a little something:
Hi everyone. It feels like forever since I last wrote something for the Road Book but given all that has been going on in the last week I thought it would be cool to put some words together. Given how hard the team has been pushing to get DiRT 4 ready for launch, it has actually been comparatively quiet in the studio this week. A bunch of the development team have taken the opportunity to take some thoroughly deserved respite after putting in a serious amount of effort to bring you the game.
That said, a good number of us have stuck around to make sure that we are listening to your feedback and working out where we go next. We are seeing some recurring themes out there, so rest assured we are looking to address things in a priority order. Stuff that will come through relatively quickly will be based on fixing stability issues but once we have sorted those we will be looking to get some more cool and exciting elements into the game.
Before I go, I want to say thank you to each and every one of you who has supported us through the launch of DiRT 4. We can't make these games without your passionate support, so thank you from the bottom of our hearts. We are loving seeing the screenshots and videos of you playing, and it has been amazing watching streams where people are encountering some of those unexpected DiRT 4 moments that we have thrown into the mix. It is making all that hard work worthwhile.
As Paul's said, it's been an absolutely incredible week seeing all of you finally get stuck into DiRT 4, and judging from your videos it looks like you're already starting to get the hang on things… so by way of thank you, we're giving you a new toy to play with. Those of you who've been taking the time to rate the stages you've been playing on, you've probably been wondering: why is DiRT asking me to rate a stage? Well, here's the answer…
Introducing… the Your Stage Hub
For the eagle-eyed amongst you, you may have already spotted that this went live on www.dirt4game.com yesterday – so without any further delay, here's Senior Producer Mike Robinson to give you the down low on how it all works!
What do we do with the ratings the community have been giving to the stages they've been generating with Your Stage?
Rating stages drives the Your Stage hub on the website, and in addition to sharing stages via the in-game Mailbox rating stages is another way for players to share their favourite stages. However, this is sharing across the entire DiRT 4 community and not just your friends! When logged into the website it will show four separate sections:
MOST POPULAR – This is the most played, rated stage from over the last 7 days.
STAFF PICK – This picks a stage from a pool of highly rated, favourite tracks generated by certain key staff members / VIPs. This selection currently rotates every 7 days.
I've personally been saving some really nice, long Spanish stages featuring multiple towns so you may see those appearing as a staff pick at some point soon.
TRENDING – All new trending stages from the last 7 days, ordered by their rating. This section can be filtered by location – Any, Australia, Spain, Sweden, USA & Wales.
ALL TIME GREATS – This category is randomised and will show 8 different all time great stages each time the page is refreshed. They have no date restriction applied.
So, if I like the look of any of the stages that have been rated by our community how do I get to play these in the game?
It's pretty straightforward. Each stage on the Your Stage hub page has an ADD TO MY STAGES button, which you simply click to add that stage to the MY STAGES page, which can be accessed via the Your Stage hub. The next time you fire up the game, this stage will be available to play.
OK, that sounds great but once in-game where do I go to access these saved stages?
Stages that you've saved to MY STAGES via the website can be loaded from the equivalent MY STAGES tab that's found both in Freeplay and also in Jam Session. If you've added one of my Spanish stages once you've chosen that location in-game you can use the 'More Options' menu on the Event Configuration screen to select the load stage option.
Then on the load stage screen you'll see 4 separate tabs:
CAREER STAGES – From this tab you can load stages that you've unlocked via the Career (more on this later – see Ghosts).
MY STAGES – Here you'll find any stages that you've saved in-game or more importantly saved via the Your Stage hub on the website.
STAGE HISTORY – This is a record of any Your Stage stage that you've recently played, which you can go back to later and permanently save. Played a really good stage in someone else's Jam Session lobby or a Community Event that you want to race again? You'll find it listed here for you.
RECEIVED – The last tab is where you'll find any stages that your friends have shared with you via the in-game Mailbox.
Then it's just a matter of picking the stage you want to load. Oh, and don't forget to rate it back yourself after racing it.
Have we got any further updates planned for the Your Stage hub?
Yes, we're continually thinking of what's next and how to build on something and we'd love to hear what the community want to see from this feature. For now though, it's just great to see it being used as we move on to look at adding more features to the site.
Ghosts
Another new feature for DiRT 4 that we've not really talked about too much is ghosts. That's about to change: Again, lovely Senior Producer @Munky_Mike is here again to give you a breakdown of how they work.
So, ghosts – do you believe in them or not?
I do, I can also confirm that ghosts do already exist in DiRT 4! On completion of an Event within the Career, the stages that make up that Event become unlocked for selection in Freeplay (and also in Jam Session). This opens up a number of options when it comes to playing these Career stages outside of the Career structure.
First of all, you can load those stages up, alter their time of day and weather and even reverse the direction that they were raced in the Career via Your Stage. You can then run them using any class of Rally car you choose, which wasn't available as an option in the Career.
What's even better is that if you view the leaderboard for any Career stage via the Event Configuration screen you can download other player's Ghost data by highlighting their leaderboard entry and selecting 'Toggle Ghost' from the 'More Options' menu. Up to 5 Ghosts can be selected per-stage in an Event. You can even download your own Ghost data so you can see when you're ahead of your previous best time.
What is particularly great about this feature?
The fact that we support multi-platform leaderboards means that you're guaranteed to be racing against the number one player in the world's ghost data for your chosen handling style and not just the number one for your platform of choice. You can also set-up the same stage up to 12 times within an Event and your own ghost data will update as you improve it going from stage-to-stage so you can keep on pushing yourself against your improved ghost. It's such a cool feature for improving your leaderboard times.
And finally, anything else we should know about Ghosts?
Ghosts that you have selected to download are highlighted on the leaderboard with a ghost icon and the ghost data gets cleared automatically for you after you've completed that stage.
It's also worth pointing out that if the configuration of the Career stage is altered in any way, such as reversing it, it will no longer have a leaderboard or ghosts available for it. We are yet to find a storage solution to support leaderboards for the near-infinite amount of Your Stage stages that can be generated!
Screenshot of the week
And now we have a brand new game, we're also bringing back screenshot of the week! Except this week, we couldn't pick just one… so here's a handful of our favourites that have been sent and uploaded since release. SO PRETTY.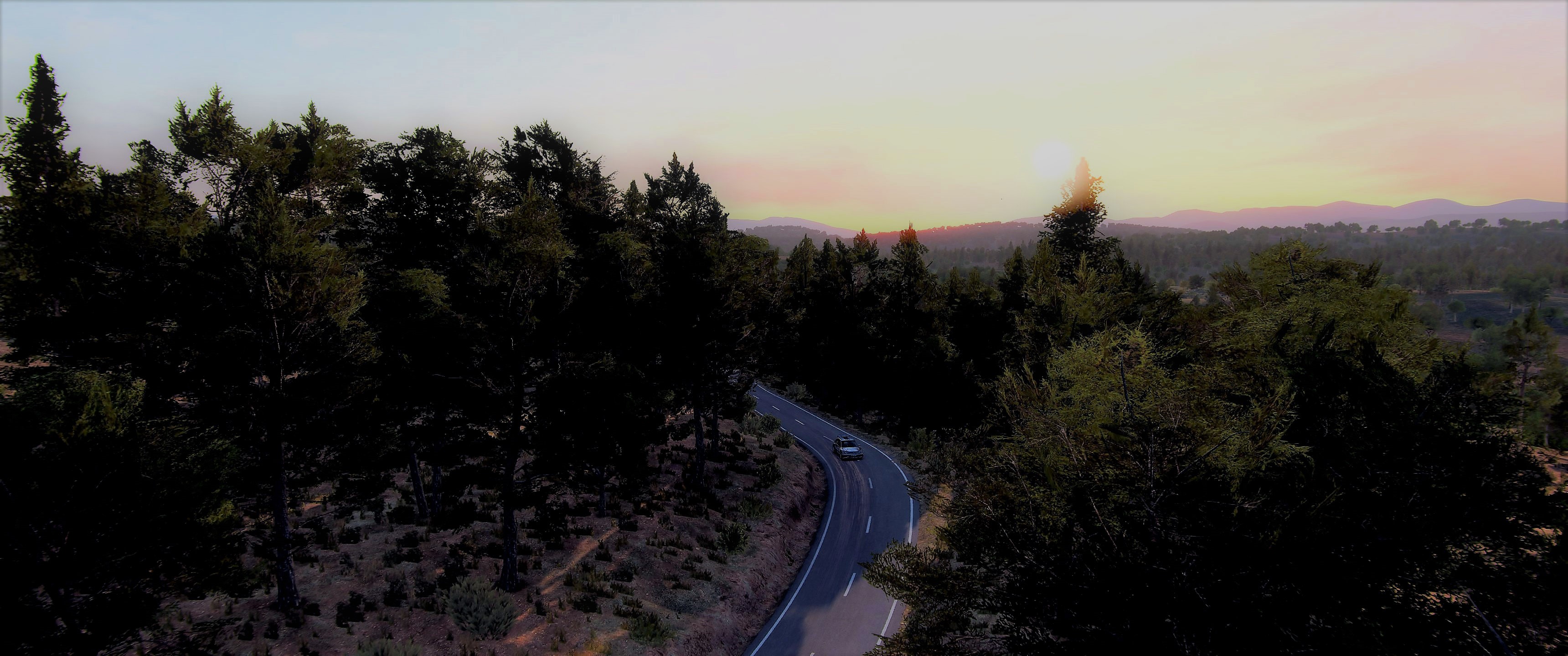 Virtual Sa7Elite on Steam
smohak™ on Steam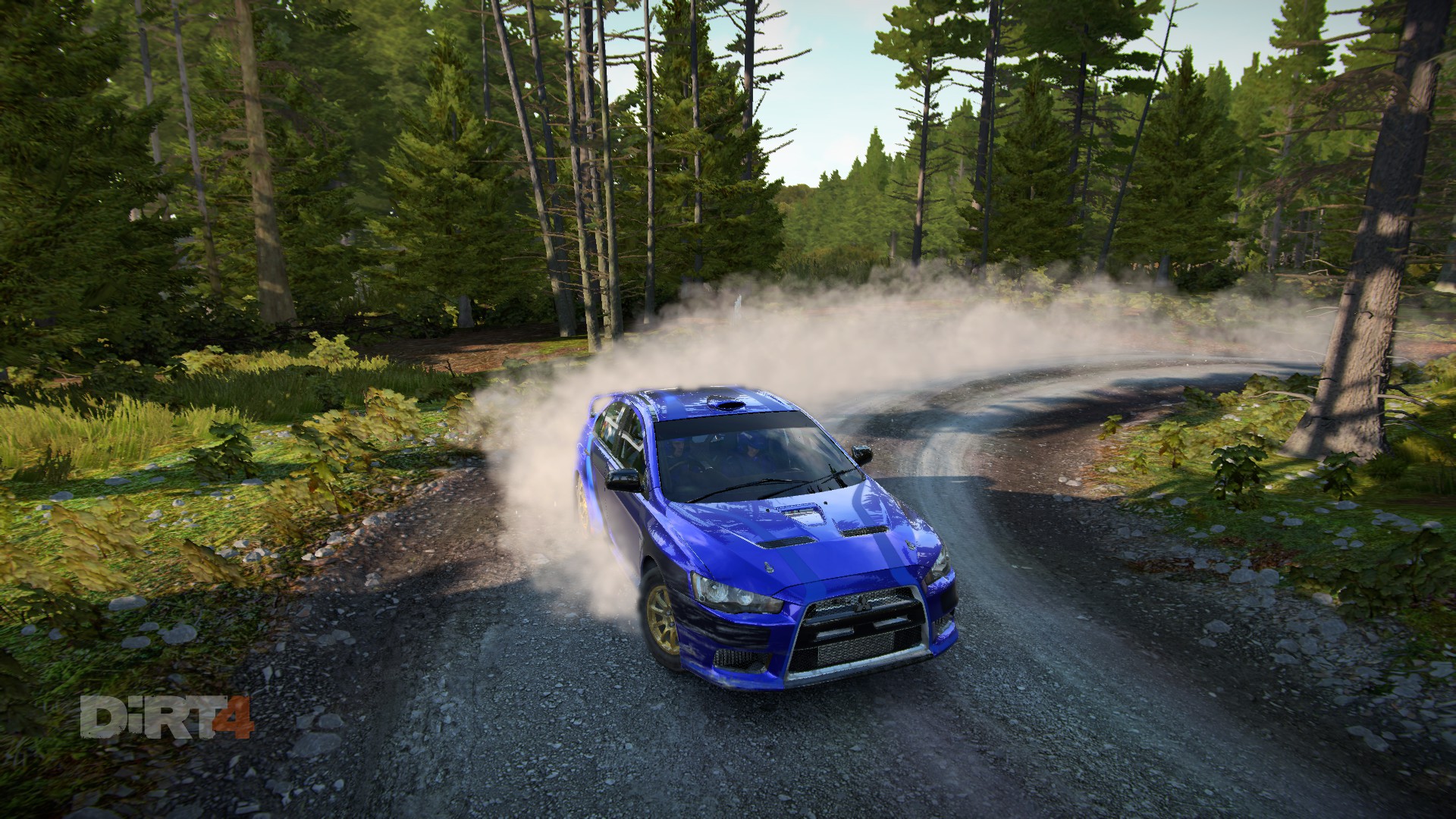 Andre1986 on Steam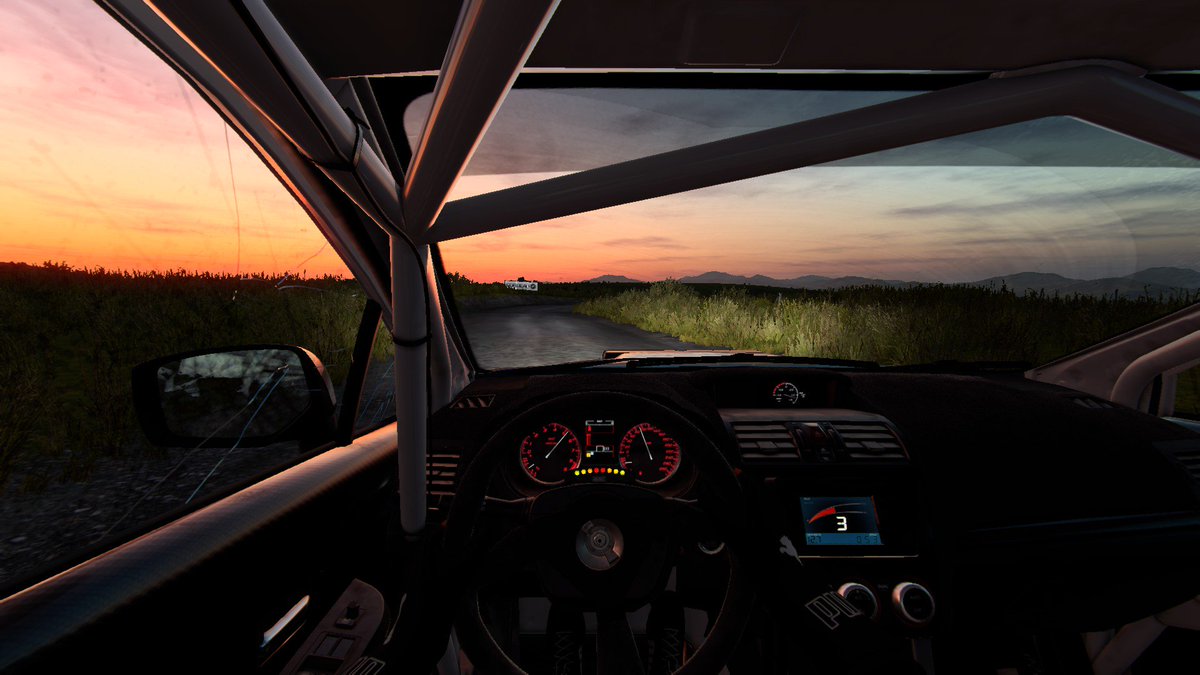 @Stuffed Shark on Twitter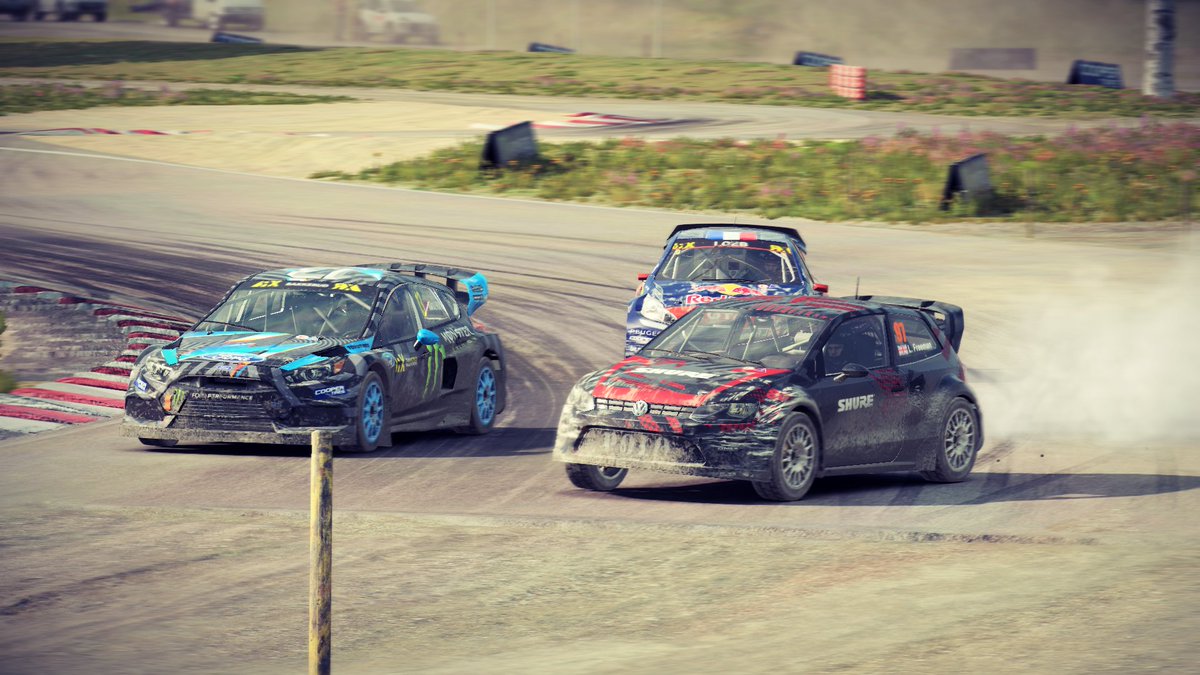 @LiamFreeman_ on Twitter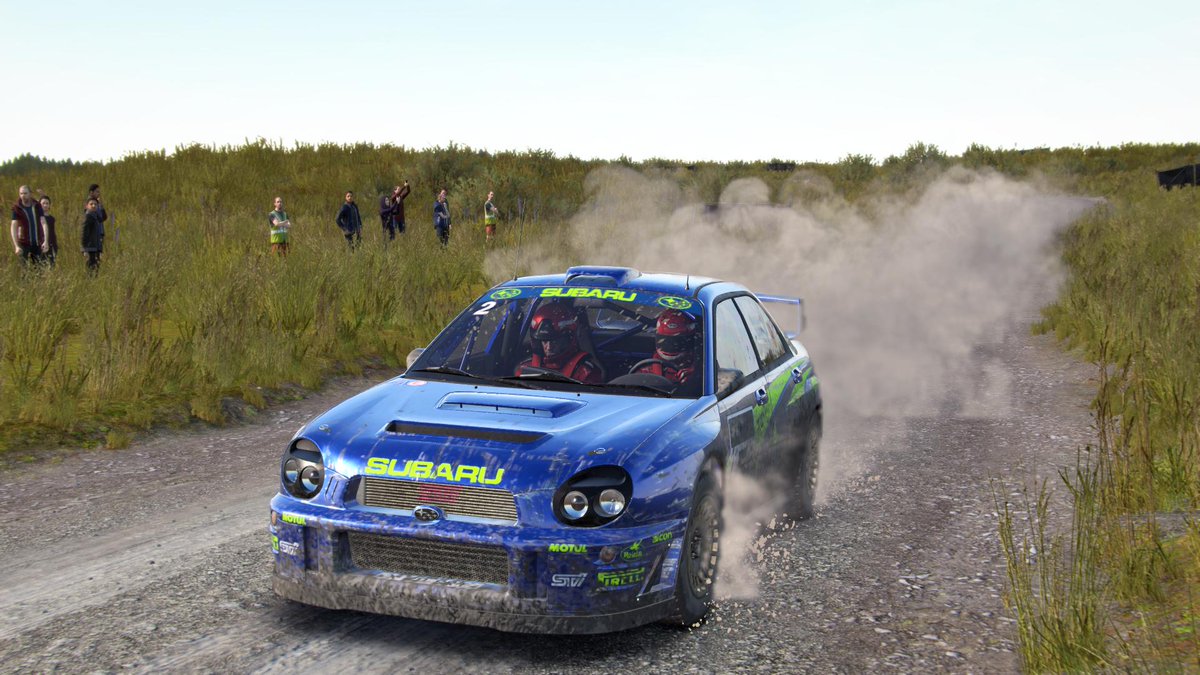 @Dgeesio on Twitter
Please keep sending your screenshots though – as with DiRT Rally, we'll be making this a regular feature in the Road Book from now on. :)
Your feedback
Finally, we just wanted to say a big thank you to everyone who's taken the time to provide us with feedback about DiRT 4 – whether it be a bug you've spotted, a gripe you've had, or something to say on how the game feels. We really are listening, and rest assured we have a super-spreadsheet saved off with every single thing you guys have commented on – bugs, issues, suggestions or otherwise.
Right now we're working on a patch which will be addressing stability issues you guys have reported – but we can share more about that once it's ready. For now, however, please keep the constructive feedback coming in all of the usual places. You're all awesome.
And there ends this week's update! We'll see you back here soon – have a lovely weekend downloading Ghosts and playing our best stages. ;)