DiRT Rally Road Book – 23/09/16
Hello, hello, hello! And welcome to this week's edition of the DiRT Rally Road Book. It'll be a fairly short and sweet one today, but read between the lines and you'll be pleased to see there's plenty of gossiping to be had. ;)
The very short, vague version of this week's update is that a couple of important meetings and milestones were met these past few days. In additional to those more formal events, we're still getting to grips with the VAC banning technology – but once we've got some more news for you on that front, we'll bring it to you. After the last Road Book there were a lot of questions about what will and won't be affected – so if you're still unsure about things, drop us a comment or a post on the relevant Road Book threads and we'll endeavour to clear things up for you.
In other news, things are coming along nicely with our shiny new playtest facility. And in fact, we're at the stage where we're thinking about an invite list…
ANYWAY, we'll crack on with our usual cocktail of DiRT, motorsport and favourite things of the week – enjoy!
PS4 Firmware Update
As some of you guys might have noticed, PS4 introduced a new firmware update last week. This update brings cover photos to the user experience – and what better a way to pimp your profile that with some snazzy DiRT Rally photos? Friendly neighbourhood web designer @pixerpusher87 has put together 4 awesome banner pics for your pleasure:
If you'd like to use one of these on your profile, then here's how you do it:
– Open this page on your PS4 browser (handily, we link directly to this blog on one of our live tiles).
– Pick your favourite and click on your picture of choice to make it full size.
– Press 'Share' button and save screenshot
– Go to your profile page
– Select '…' button
– Select 'Change Cover Image'
– Select 'Change Image'
– Select the screenshot you took earlier from the 'Other' folder
– Align the image within the guide marks
– Select 'OK'
If none of these quite float your boat, then that's alright (although if that's the case, your taste needs serious questioning) – you can just head to the PlayStation website to check out some of the best community profile banners on offer.
Rallyday 2016
For those of you who don't know already, Europe's Premier Rally Car Show is arriving at Castle Combe this weekend! If you're heading on down, then have a great day. A special shout out goes to awesome community member and real-life rally driver @rallycameraman, who will be there on the day with his beaut of a Peugeot 106. Make sure to keep a look-out for him if you're in the area – here's the livery to look for:
Very good day spent on the rallycar, couple of tidy up jobs to do and she's ready for @RallydayUK in 2 weeks!! pic.twitter.com/fmePJOyTuv

— Luke Harvey (@Rallycameraman) September 10, 2016
The Citroen C3 WRC
While we're not the licensed game, we can definitely still admire the WRC vehicles. This week Citroen revealed their CE WRC Concept car in action…
The Citroen will be piloted by fan favourite and this year's Finnish winner Kris Meeke – and with Toyota now back in the game after 18 years away, we're extraordinarily excited to see what comes of the 2017 season. Speaking of Toyota, here's a sneaky peek of the Yaris WRC 2017 test in Spain:
Barcelona RX
The World Rallycross Championship was in Barcelona last weekend, and Ekstrom stormed away with the win to put himself 10 points clear in the title fight! As always, you can catch up with the Day 1 action and the final right here:
With Ekstrom confirming that he'll miss the final round of the DTM to challenge for his first FIA world title in RX, the final few rounds of the championship are going to be very exciting. Ekstrom said of the decision: "I haven't missed a single race in DTM for 15 years, so it's a really big decision by Audi Sport and for sure a big one for me too. I have never ever been close to winning a FIA World Championship title before and I'm proud and honoured that my bosses are giving me this chance. Rest assured that I will go flat-out to pay them back. I want to take a step towards the big trophy not only for me and my team EKS, but also for Audi Sport."
Tweets of the Week
Our Twitter Hall of Fame for the past fortnight is here! As usual, here's just a snippet of internet joy from the DiRT community these past couple of weeks:
This is amazing. Worldwide DiRT Daily leaderboard compiling all platforms – https://t.co/R4DU0glpE3

*highest of fives* to /u/Th3HolyMoose

— Darren Hayward (@Hatward) September 12, 2016
Does playing #DiRTRally with a wheel for hours on end count as exercise for the day? @dirtgame

— Martin Bigg (@StartWars54) September 14, 2016
@dirtgame do i win the Prize for highest jump now???? pic.twitter.com/DJrfrzGG2J

— Jonthe ehn (@JontheEhn) September 14, 2016
@dirtgame " look john it must be Monday ! " pic.twitter.com/eZ7qknn7kD

— dgeesio & ronMctube (@Dgeesio) September 12, 2016
Getting the grips of DiRT Rally? Then try to complete a night stage after smashing the headlights. @dirtgame pic.twitter.com/zGb9Ze7zPz

— The Angry K9 (@TheAngryK9) September 11, 2016
Not played or bought @dirtgame yet, but have invested hours today getting this beasty ready just for that game. pic.twitter.com/sTJPKk3okC

— Ben Treston (@Ben_Treston) September 10, 2016
It's been a busy few weeks and the @dirtgame team hit a massive milestone today. Things are looking good! Good job team! :D

— Darren Hayward (@Hatward) September 19, 2016
@dirtgame My girlfriend heard "small breasts" instead of "small crest"…

— Hieu Vu Duc (@VuDucHieu97) September 19, 2016
@dirtgame @LouiseCookGB Thought I would have go at it and did a 3:22.775 but that lady is something else wish I was that quick

— James Smith (@JamesGpSmith) September 23, 2016
Screenshot of the Week
EX-SWAT ✔'s Steam stunner from Greece is our favourite screenshot of the last seven days! That scenery. That dust. That Focus.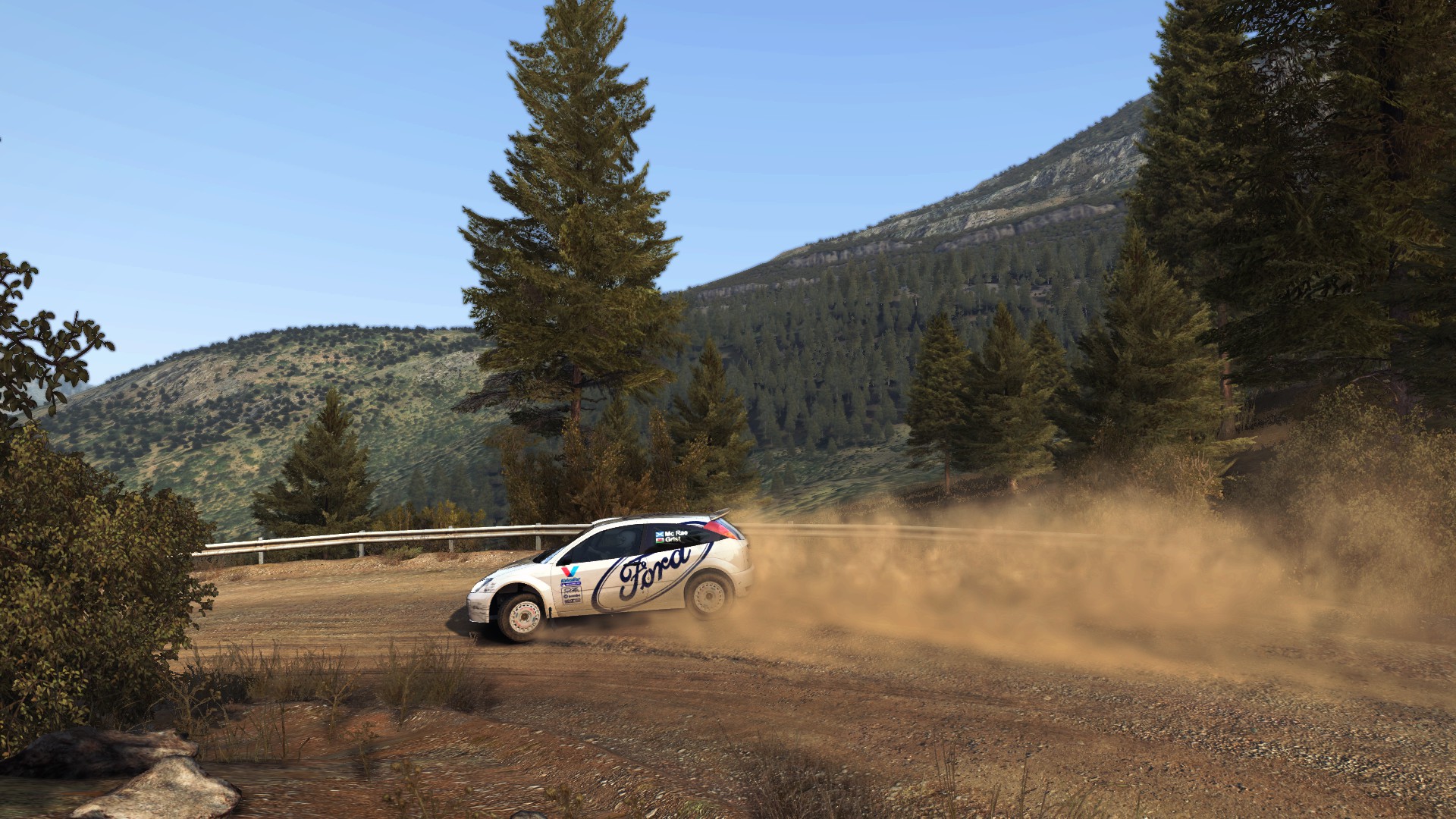 Video of the Week
Last week marked the ninth year since the passing of Colin McRae. We ran a Special Event to mark the occasion, and Tor Andrew Borresen recorded some of his run in the memorial event. He certainly harnessed the 'if in doubt, flat out' mentality that Colin had in his attempt – you can watch it here:
Doing the Colin McRae memorial event on @dirtgame in true McRae style! #ifindoubtflatout https://t.co/odzr4qwXuc pic.twitter.com/KXZ2lEZgEH

— Tor Andre Børresen (@TorAndreBorrese) September 15, 2016
That's all from us this week! Catch you in a couple of weeks for the next edition of the DiRT Rally Road Book.