DiRT Rally Road Book – 28/10/16
Hello! And welcome to the latest edition of the DiRT Rally Road Book. Apologies that it's coming to you a little bit later than expected – there were some international DiRTy things I had to attend to at the end of last week (all very secret… for now), which meant that there wasn't anyone around to make sure the update would be safely delivered to you. Not to fear, though – the latest update is now here!
DiRTy Gossip
The DiRTy gossip's been stepping up a notch over the last few weeks, and some of you have been bizarrely accurate in your musings for the future. However, we're not quite close enough to let you know who's right and who's wrong… so we'll let you heartily debate that information amongst yourselves for now. ;)
What we can say, however, is that we may or may not be secretly VIP-knighting a handful of the people who have been more on the money with their guesses than others. Some of you have picked up on some of our rather obscure and abstract clues quite impressively – despite a few community doubters – and we like the idea of rewarding you for your passions and predictions. A couple of you conspiracy theorists might even find yourself with a certain kind of invite landing in your inbox… remember that playtest facility we mentioned not so long ago?
Anyway, on those clues – well, once we're feeling a little bit more talkative, we'll let you know what they were and where we left them. We can spell it out to you then. Maybe we've already spelt it out to you somewhere, and maybe you just didn't notice. WHO KNOWS.
This weekend's Special Event
This weekend's Special Event is a good one! We're taking the 2010s class cars for a spin (spin probably being the operative word) in the iconic and magnificent Welsh forest. Coincidentally, it might look like something you'll see on the TV this weekend – but this version's far more interactive. ;)
The last Special Event was super tight at the top, so we're looking forward to seeing which of you will step up and put the power down in Powys. And be careful with your lights – we might even slip in a night stage, so you're going to want to keep those working. The event's open now, so log-in and get cracking! It finishes at 11am on Monday, so you've got the whole weekend to get involved.
While we're on things you might see on the TV, Mattias Ekstrom clinched the WRX Championship last weekend! Ekstrom and his Audi have de-throned two-time world champion Petter Solberg to take the title, and he's feeling pretty emotional about it. Just have a look at this amazingly honest post-race interview:
By far, the best interview of the entire motorsport year 2016. Do you agree? #EKSRX #DAY857 #WorldChampion #WorldRX @FIAWorldRX @AudiSport pic.twitter.com/D8bgZtpXAn

— EKS (@EKSRX) October 18, 2016
As usual, you can catch up with all of the RX action over on their Youtube channel – and if you're one of the few people who haven't seen winner Kevin Eriksson's ridiculously impressive round-the-outside move from the weekend… here it is again:
DiRT 3 on PS Plus
Yes, it's true: from 1st November, DiRT 3 will be available to download for free on your PS3 with PS Plus. So if you fancy bagging yourself a world-class rally game with a metascore of 87 for the bargain price of absolutely nothing (not counting your PS Plus membership), then you know what do. We still get a lot of love for our numbered games, and this is one of the favourites – so even if you've played it before, it's worth taking it for a spin and rekindling your love for it.
It's also worth remembering that if you're a fan of DIRT 3's multiplayer features, then PS3 lobbies are about to be inundated with new players – so if you want to show all the newbies how it's done, then please feel free to log on and give them a great big DiRT community welcome… By absolutely thrashing them.
We don't want to leave all of you Xbox players out though – so keep your eyes peeled over the next couple of weeks for what we might have in store for you. Remember, DiRT 3 is back-compatible with Xbox One and you can now use your wheel on it… so if you've not picked it up yet, it's definitely one for the wishlist.
Tweets of the Week
You know the deal now: you guys are the best. You say the best things. Here are just some of the excellent things you've been saying and getting up to these past couple of weeks.
So, now Liam has a MK II Escort… Sha'll we do a Road Rally next year for DiRT Central? Get some more rally in the @dirtgame community! pic.twitter.com/5KjzHBzbQc

— DiRT Central (@DiRTCen) October 25, 2016
Just jumped out of my first VR drive with the Oculus Rift in @dirtgame Rally. Initial impressions over at Facebook. https://t.co/hfefJSqbjp pic.twitter.com/6J46fgHR53

— techAU (@techAU) October 14, 2016
Getting reacquainted with an old friend. #TBT pic.twitter.com/CjhBWsWE6x

— DiRT (@dirtgame) October 20, 2016
Rumour has it, the horse power in red dead is increasing pic.twitter.com/xFmDLLIyqE

— Kevin Thomas (@PixelPusher87) October 19, 2016
We know the feeling @dirtgame pic.twitter.com/zLYFw7677N

— DiRT Central (@DiRTCen) October 24, 2016
Lovely mention of @dirtgame in here… https://t.co/g1lwAH0D25

— Andy Gray (@AndyGray_) October 20, 2016
Needed to shake some snow off in the weekly, why not barrel roll? @dirtgame #PS4share pic.twitter.com/2FoQrGe6Au

— Dave Jackson (@DaveLikeABoss) October 17, 2016
Looks like @AMikkelsenRally has been playing too much @dirtgame #dontcut pic.twitter.com/KvIfdNPic0

— Simon baston (@sbaston86) October 16, 2016
Okay I am into VR now. Dirt Rally must be the SH** in VR. @dirtgame

— Julius Koroll (@juliuskoroll) October 16, 2016
@xtinamcgrath @dirtgame <3 pic.twitter.com/D6KsixI7Aq

— WeBe (@wbe886) October 14, 2016
I did manage to get my @dirtgame copy signed by @SebOgier and #JulienIngrassia at @RallyRACC ?? pic.twitter.com/03ucr1vXjO

— Sergi Arpí (@sergiarpi) October 13, 2016
Screenshot of the Week
In the spirit of this week's Special Event, we've gone with this absolute beauty for our coveted Screenshot of the Week slot. Rirus over on Steam's posted this atmospheric stunner of the Polo leaping over the majestic crests of Wales. If that's not screensaver material, we're not sure what is.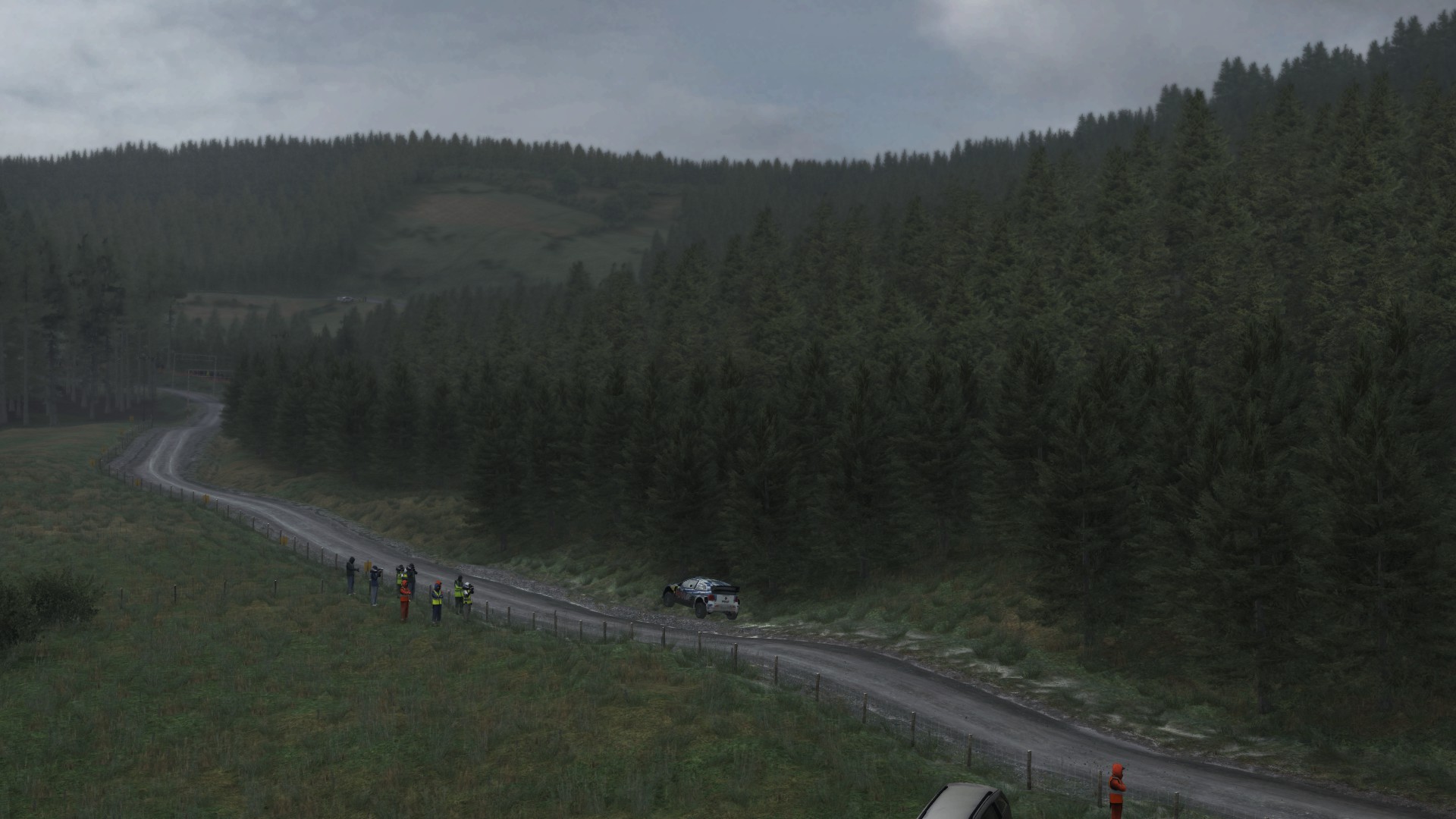 Video of the Week
We still can't get enough of these mixed reality videos! Here's one of our favourites of recent weeks.
And that's it for this week's edition! Have a great weekend everyone. :)